I just under estimated the winter nights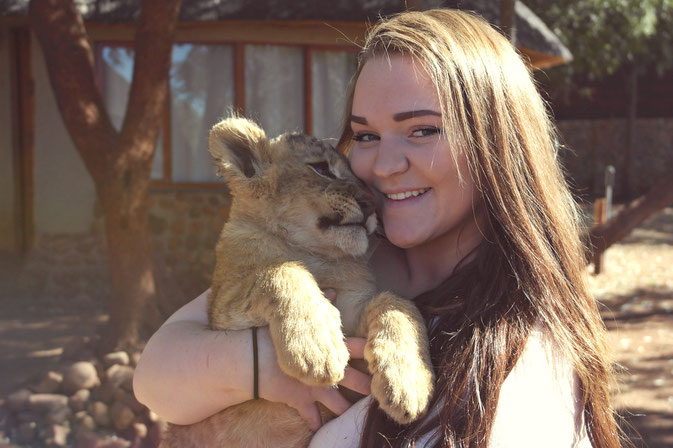 If I am going to write a few sentences about my Africa Volunteer Adventure - the Save the Lions Project, I first want to say that every second, every day I enjoyed.
A beautiful area and beautiful people from all over the world! I had never traveled alone before, and I was pretty scared to go to the other side of the planet. There was absolutely no reason to be scared at all, thanks to the team in South Africa and at home.
When I arrived Tambo Airport, they were there and took care of me.  I met the other volunteers and got to know a lot about South-Africa's history before we went to our projects. The next few weeks were incredible at the project. Even though we worked 7 to 8 hours a day we were absolutely in love with the things we did - including the «dirty work».
It was warm and perfect at daytime, but really cold at night. I had never thought that the African winter night was so cold lol.
So, if you are travelling in June (winter in South Africa), I would recommend a good sleeping bag and some warm clothes for the evening.
Also, it is good to know that the accommodation that we lived in were nice and clean, they have clean water and the food is suitable for all.
And, they do not only have lions there! During one stay, you will see many of the animals Africa has to offer.
I look back at the pictures I took all the time. I grew so much and the project gave me so much. Missing all the people and, of course, all the lions. I want to cuddle the lion cubs, play with the devils, walk with the walking lions, just sitting there and adoring the big beauties and waking up every day to the lion's roar.
Really, I'm trying to be critical, but I liked this program so much. The only negative thing was that I did not take the African winter seriously. Bad clothing for nighttime was my fault – and, my afterwards regrets that I should have stayed there longer!
- Lisa H