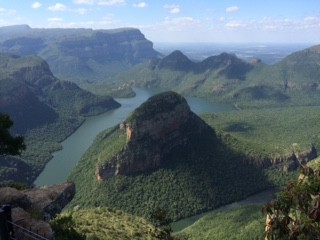 Blue skies, green grass, fresh air, and open spaces; 

New Zealand is beautiful but it's LION-LESS!!

 


I could write you a book on our time at Ingwe but I'm not the best writer, so I'll do everyone a favour and shorten things up. 

On our arrival into Africa nerves began to kick in. Thankfully we had 3 days in Johannesburg to get use to the climate, meet the other volunteers, and get over the jet lag. It was great to be able to see some sights and be well looked after for the orientation period.

But then there was Ingwe…  A place where people have the opportunity to deal and work with animals that most people can only dream about. Lions, Caracals, Serval, Coati bear, pet Labrador, oh and did I mention Lions! Honestly it was love at first sight. In fact I thought to myself… sorry mum but I may never leave Africa, I will stay and become a lion girl and be part of the Ingwe family.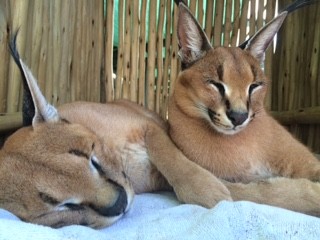 I know in blogs you are meant to talk about all the highlights of the trip but I think you can probably gather that the whole month was one big highlight of my life. There's bottle feeding lion cubs every morning, reading a book in the sun with the caracals or Zak the Serval, play times when the animals are out and come to steal everything that you leave lying around so it's a good way of learning to pick up after yourself!
All the extra activities on offer; like sky diving (yes I did it, and yes I screamed), croc farm, zip lining, Kruger national park, cheetah and elephant interaction, horse riding and more. Not only are the animals a big time highlight but so are the people you meet. I learnt a few things while at Ingwe; Eastern Europeans cant have a meal without ketchup, they find the kiwi accent hard to understand at times (BAZAAR!), and even though we are from different parts of the world we all shared the same love and passion for animals.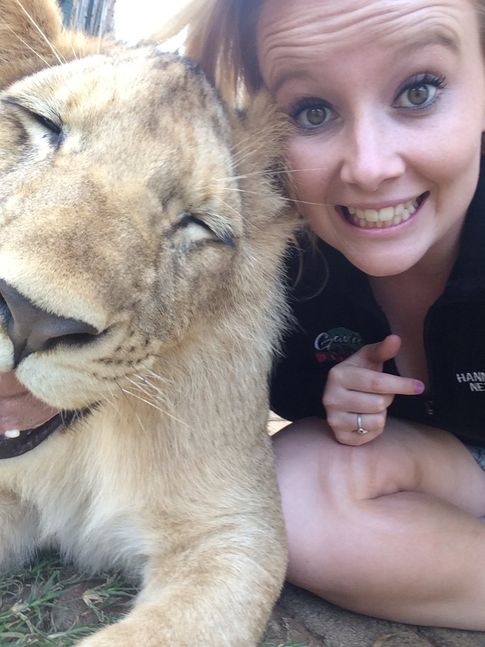 Unfortunately there was a down side… For some silly reason certain people like to share their opinion on lions in captivity, without being a lion guru and without knowing all the facts. Yes these lions are kept in enclosures. Enclosures that are cleaned daily, have toys, shelter, and fresh water.
They are not kept in there 24/7 on their own. They have play times, and volunteers are constantly in there making a fuss of them. No they don't come inside when it rains because they are lions… they have shelters that they choose not to use because they love the rain!
No, their enclosures are not enormous fields so they can run a marathon… because they are lazy! Watch any documentary about lions in the wild, the only time they run is when they hunt, the rest of their day consists of sleeping and playing for the young ones.
These animals have been brought in for a reason… they have been rescued.
If Ingwe had the money all their animals would have massive areas to laze about but at this stage money doesn't grow on trees and it is something that is a long term goal that I would happily contribute to when I win lotto! But these animals are happy and are truly loved and fortunately when they are in these programs volunteers like myself get to fall in love and learn about these amazing animals.
The only other down side is leaving. Over a month you settle into your new home, make great mates that feel like family and have incredible bonds with the animals… and then all of a sudden you have to come to terms with the dreaded word 'Goodbye'. 



First Zak the Serval; he wasn't that tame but he had an attitude that I fell in love with so he got a mince ball rather then a cuddle.
Logan and Leila the caracals; well I wanted to give them cuddles but they had decided that climbing on the roof was just far to much fun!
The six white lion cubs and the big beautiful Aslan all got big cuddles and kisses and I'm sure they were sick of the 'selfie photos'.
The almighty Mickey the Coati bear; she got to climb all over me and bite my ear for the last time, but snuck in a wee 'I love you really' kiss too.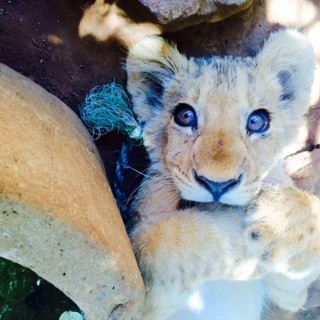 Then the babies… two that I was overly attached to (yes you're allowed favourites!) Cubby and Shiloh. Shiloh had only been there about two weeks but in that time I fell in love with his human like ways; like needing to suck on your finger and be cradled like a baby to have the best sleep. But on goodbye day he decided he'd had enough of the cuddles and wanted to be a big lion and snobbed me… slight disappointment.
And then my all time fav Cubby. The big baby. He had an attitude to burn. Thought he was in the wild and acted like it too sometimes… he was like a teenage boy… acted tough but really he loved all the hugs and kisses. Not to mention the people. Well I like to say I'm tough but it was like saying goodbye to family.
But because they all live in Europe and that is our next destination we will sure to be dropping in to see them all so they haven't quite got rid of us yet!
It was all hard and I hated every minute of it but I suddenly realised that its not that horrible dreaded word of 'goodbye' its simply see you soon Ingwe (yes you will have to put up with us again!)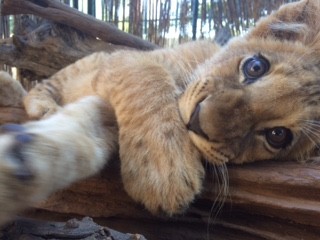 A few thanks are in order. Vicki from International Working Holidays NZ.
I booked this volunteer program though her and she couldn't have been more helpful.!
The team at Awesome travel in Johannesburg. Especially Natasha, Harry, Reuben and Nele (hope I spelt this right!) you guys were amazing. You provided us with a great stay in Johannesburg and an amazing experience at Kruger! Yadie the legend behind Ingwe.
You provide your volunteers with a great place to stay and provide us all with so many opportunities. I have no doubt in my mind that this project will continue to grow and be bigger and better in the years to come. You're an all time animal lover who lets nothing or no one stop you from achieving what you set out to achieve.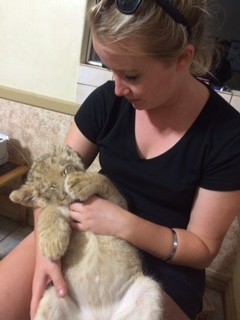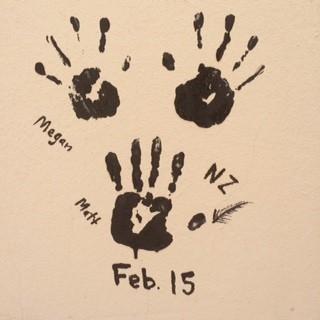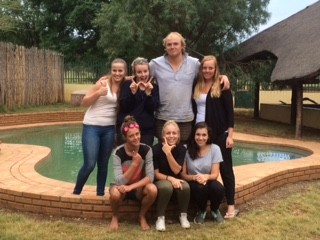 And last but not least. Kayleen (Ray Ray Donny Jr) and Delport. Two awesome young people who are Yadies right hand men. You looked after us all so well and I truly appreciate the people you both are. You both have a passion for animals and incredible people skills.  Stay cool kids and see you fellas soon! 

Megan W from Christchurch
To Read More About this project head on over to our website page.