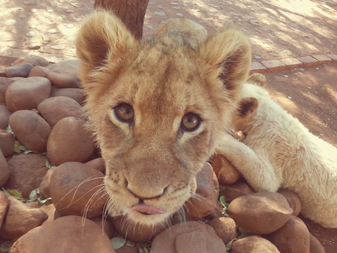 8 hours to go… 5 hours to go… 2 hours to go. The longest plane ride I have ever taken, counting down the minutes until I finally arrive in Johannesburg from Wellington, New Zealand. After a 3 hour flight to Sydney and a 15 hour flight to Johannesburg I could hardly contain my excitement when I finally stepped off the plane onto South African soil. Tip: If you can afford to splash out for business class, do it. You will appreciate the sleeping room. 
Driving through the beautiful city by night to get to the 'Awesome Travel' hostel in Rosebank was just the beginning of a trip of a lifetime. After spending three days in Johannesburg, touring the sights (including Nelson Mandela House) and exploring the city with the other volunteers, we packed up and parted ways to our different projects. Myself and two others were off to the Save the Lions Project, a one and a half hours drive from Johannesburg and miles away from the big city!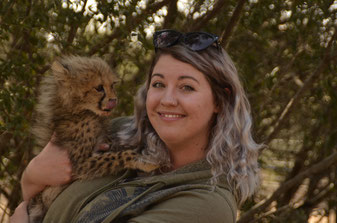 I can't speak for the other African volunteer projects but my stay with the Save the Lions Project was incredible. I only wish I had opted to stay longer than the two week minimum, it flies by very quickly! When you arrive you are shown to your rooms, gorgeous thatched roofed cottages and are given a tour of the vast area. All the staff are wonderful and you become one great big family by the time you have to leave.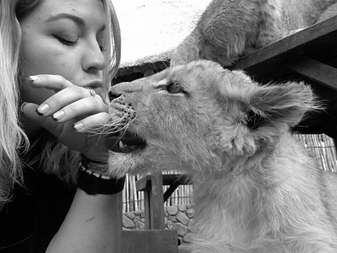 Ok, ok but the lions you're thinking. Tell me about the lions!! Trust me now; you will definitely not be disappointed. On day one that you arrive, you get to interact with cubs and visit all the bigger lions, the tigers, hyena and other African cats on your tour.
Tip: Make sure you pack extra SD cards for your camera and maybe even a camera you don't mind being chewed a little!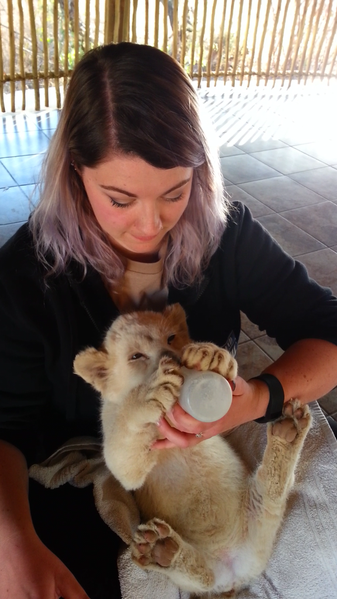 On a usual day we were split into three groups; Cubs, Rangers or Day Off.
'Cubs' was definitely my favourite; you have the task of looking after the lion cubs, juvenile lions (they're called the 'Devils') and the tiger cubs.
Making meals, feeding and general play time is had throughout the day. You also get to help the staff with tour groups, keeping the lion cubs in check (and the tourists) making sure they're playing nicely and not being too rough.
'Rangers' entailed doing whatever the rangers where doing on that particular day. That could include, but is not limited to; collecting cabbage for the emus, collecting a dead-something for the lions, tigers etc., or going into town for other supplies.
'Day Off' group is pretty self-explanatory (pool lounging was popular).  After a "hard" day playing with miniature lions, we are fed dinner and then volunteers generally congregated at the bar for a few drinks. Not only was the bar a social spot is also had a heater and the best WiFi reception. Heater? What? You're in Africa! Yes, well although the winters in Africa are beautiful during the day; blue skies and not a single drop of rain for 2 weeks, after the sun went down it was like an Otago winter. Lots of vollies took their duvets to the bar and cuddled up while we had a drink. Tip: If you're coming in winter, bring warm PJ's and a hot water bottle!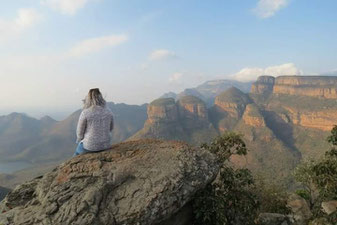 Turns out I'm writing a novel rather than a blog post! Unfortunately there's just so much adventure and experience I can't fit into this entry. From zip-lining over a canyon and visiting Kruger National Park to bottle feeding lion cubs and walking with big lions in the South African bush. You will see all manner of animal, especially if you opt to do the 4 day Kruger trip (do it!) and every manner of beautiful landscape. Every experience in South Africa has a special place in my heart that I will never forget. 
Blog by: Elle - Wellington, NZ
Tip: Pack a bag, Get on a plane, Experience life and go to South Africa!