So I've just spent the last month at the Save the Lions Project. What can I say. It was the experience of a lifetime... 
...From the crazy Scottish cheetha champ Alan, to watching the world cup final win on a big screen with the staff, the whole experience was indescribable.

I feel like I left my family behind when I had to go. All the staff were amazing and welcoming. 
The other volunteers (vollies) I worked with were the most amazing group of people. They were from all over the world - American, Brits, a young girl from Scotland and a girl from Norway (who ended up being my holiday wifey). You won't meet better people. I now have so many contacts around the world whom are all keen to meet up again at the project in October.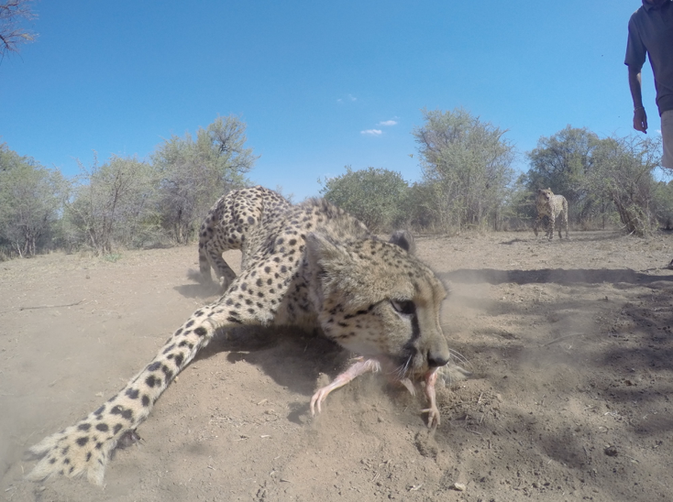 Cheetah days were by far the most exhilarating and exciting - even though getting to cut the legs off a cow was heaps of fun and then seeing the big lions eat it -  experiencing a cheetah eat a chicken right in front of me was the highlight.
Let's not forget the reason we are all there - the cubs. Blues, Reggae, Hiphop, Jazz, Indie and Aslan were so much fun. So many cuddles and so many scratches (African tattoos).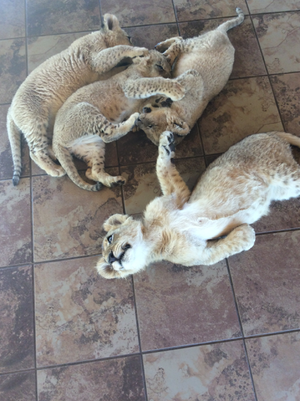 We were lucky enough to go on walks with the bigger lions. One of the walks has really stuck with me. There was a thunder storm happening at the time but the lions were not phased, they played and ran around like little kids getting into trouble. 

During Ranger Duty I loved pulling the titanic move on the back of the buckey (truck) and making up random songs and dances to the cubs routine and rangers duties.
"It's truly something you have to experience yourself to understand the entirety of it. So what are you waiting for?? Sign up! I can guarantee, you will not be sorry." 
I'm going back this year in a few months as I already miss it - and I've only been home for a few days!! Save the Lions for life
- Ellen, Wellington, NZ.