'Rhinos are like unicorns only with a lot more sass' so why aren't we doing more to keep them from becoming extinct?
Well, some people are, and I've met them! The Rhino & Elephant Guardian Project has the most caring pair running it. Not only do they put their heart and souls into monitoring and tracking their rhinos everyday (no matter how long it takes), they make sure their volunteers, who make the whole protection of these rhino possible, enjoy every moment of their time here. So much so, majority of them extend their stays!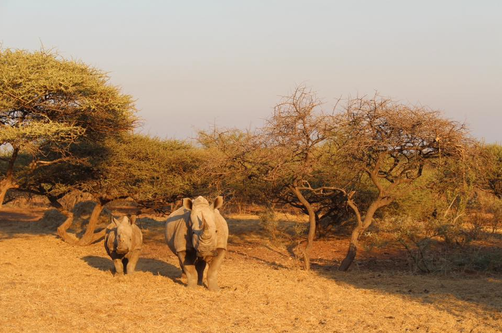 So what's a typical day in the bush like, I hear you ask? Well, an early start to the day means we have plenty of time in the bush to find our sassy unicorns in their 16000 hectare reserve.
We take tracking equipment with us and, sometimes with more difficulty, find our rhinos. We log where they are, how they look, any behaviour characteristics and then just enjoy their company (however far away they may be seen), after all, who knows how long we will be able to see rhino outside of a zoo?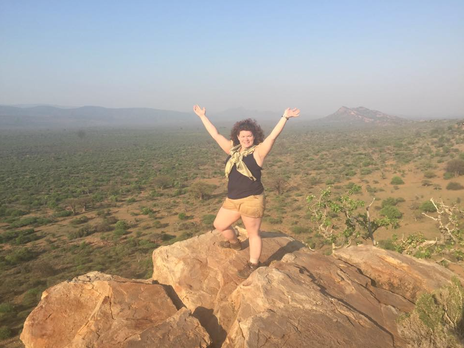 While performing our guardian duties, we are lucky to see stunning scenery, landscapes that stretch for miles with nothing but greenery, all sorts of free roaming animals and, if we're lucky, maybe we spot one of the big 5 (of which, the reserve houses all 5), or one of the small 5, or one of the secret seven.
The possibilities are endless! They've also had sightings of a pangolin just before I got here. I didn't even know what that was! That's the other thing about this place. The learning experience.
You don't realise how much you learn until your back home telling everyone. The guys share all their knowledge with you, not only about rhinos and conservation, but everything and anything you want to know. Their animal, nature and wildlife facts seem to be endless and it's wonderful!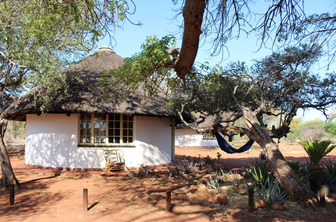 After drive, you have camp to enjoy. There's a pool, hammocks to relax in, a living area with safari books (to learn even more, if you wish).
I'm not going to lie and say all day, every day is a chill day, there's plenty to do to contribute to camp and, rightly so, we all pitched in to keep camp clean and tidy. There's plenty of opportunities too.
The guys will take any ideas you have that will add to/improve camp. While I was there, one of the guys made a wooden swing chair- so cool! And a vegetable garden had been created just before I got there. It was so great using the home grown veg from there in the meals we cooked together.
During my stay we slept in huts called 'rondawels'. I loved it! I think I'd imagined something extremely basic but, lucky for me, we were quite spoilt!
Showers with hot water, comfy beds, fans - I think I'd have been quite happy living there forever! The food was just yum too! We made most of it together. I'm not the best of cooks, so that was brilliant for me :) and we had braais too (like a bbq but soooooo much better!)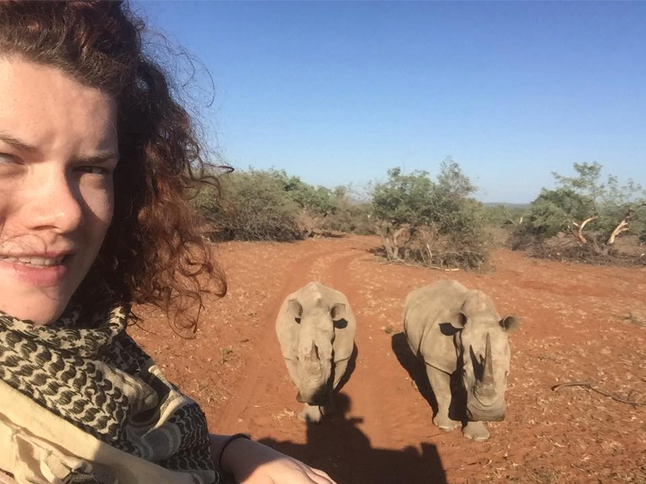 I've done nothing more, so far, than describe to you exactly what we did on this project. There's no exaggeration here, I've not been handed a bribe to do this. I'm just writing from the heart.
And that really is what has been affected by this project, my heart. I love this project, I love the bush life, I love the beauty I was surrounded by and, most of all, I love these rhinos. 
I'm not going to finish by writing here about how close they are to extinction, about statistics, poaching or how much people can do to help. You'll know all this already.
But if you're looking for the time of your life while giving back to an endangered specie, this is the place for you.  If I can answer any questions for you on this experience, I'd be happy to help! You can comment below and myself or someone from Africa Volunteer Adventures can give you more information. 
- Ellie, England.