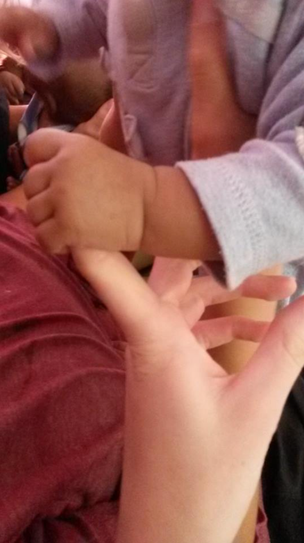 I arrived at the orphanage on a Saturday, and work kicked in straight away! Weekends are pretty busy here as the GoGos (Zulu for Nanny) aren't here on the weekends, so that means the children rely on us volunteers. Now if there's any starting advice I can give it would be, relax and take a deep breath! Don't arrive and try learn all the children's names instantly, take a step back and have some fun! There is plenty of time for that. 
There are 90 children at the orphanage, but only the nursery required our help during my stay. In the nursery there are 30 children, all under the age of 5. So there was a beautiful array of ages, from tiny infants, to troublesome twos, all the way to the, know-it-all fours!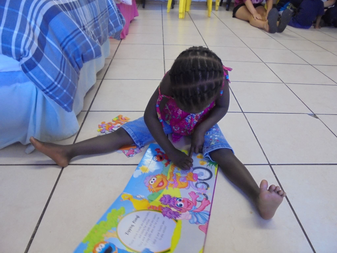 Now there is always something to do in the afternoon with the children, you don't have to just sit and play with them in the nursery and struggle to keep them entertained. Our group of volunteers, were kind hearted and devoted girls, who were lovely to spend time with!
So at the orphanage there is a wonderful library, where we borrowed some toys for them to play with, we tried out puzzles and building blocks so that we could help with their development skills.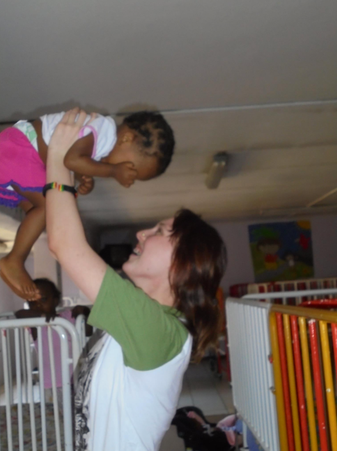 It was wonderful to see the little faces light up as they spotted the toys! They came in running at full speed and screaming their little lungs out, not knowing which to grab first!
We also provided them with colouring-in books and pencils on some afternoons, this may not sound like much or the most exciting way to spend an afternoon, but trust me, when it came to this time of day the children would fight over who got to be picked first! Obviously we picked the children sitting nice and patiently.. If any of them were! 
One of the most memorable moments of my time here, is one that brought me to tears. One afternoon it started to rain (now in Africa in the summer, raining is kind of what we call "spitting" in NZ) and we opened the French doors in the nursery and allowed the children to feel the rain. Now this was the first time they had ever felt rain, there were high pitched squeals of joy, laughter, tears and all of their tongues were hanging out trying to catch the little droplets that fell from the sky.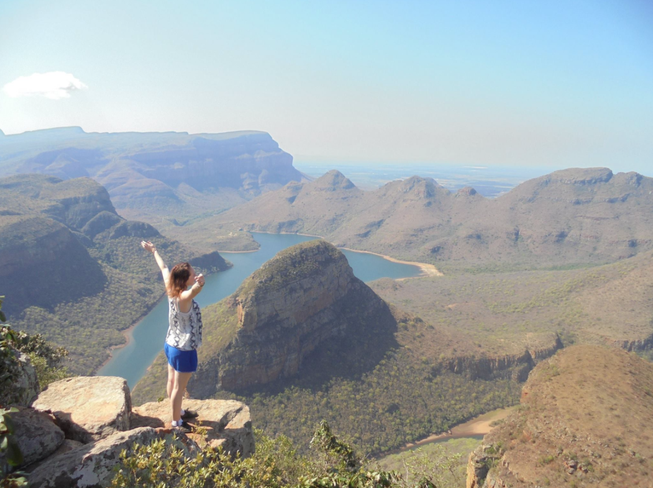 If you're given the option to add on the Kruger National Park/Panorama Tour, I would say go for it! There is no down side, you get to see and learn more about South Africa and experience some pretty amazing views, such as Blyde river canyon! The largest living canyon in the world and take some incredible photos, living on the edge.. literally on the edge in my case! It is definitely worth adding on, it could be a once in a life time opportunity?!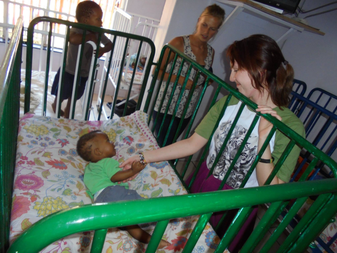 My time spent at the orphanage is pretty indescribable. I don't really know what to say, there were tears shed caused by sadness and by joy, laughter made, irreplaceable bonds made, a lot of hand clapping to "when you're happy and you know it!" It's just one of those things you need to experience for yourself. 
My only regret about my time in Africa is that I didnít make my trip longer, but I'm happy I did it the way I did as if I had changed a single date I may not have met some of the amazing people I now know and love. And it just gives me more reason to come back!
Being at the orphanage you learn a lot about the children and Soweto, but along the way you discover who you are more than anything. 
Just take the risk and go to Africa!
- Erika Kruidenier, Wellington, NZ